With the year coming to a close, we wanted to take a look back at all of the wonderful things that happened in 2022.
It's been a rewarding year for our team at Innovate BC, working with our partners to strengthen B.C.'s innovative capacities, foster connections within our innovation ecosystem, inform forward-looking policies, and celebrate innovation in our province.
Keep reading for a recap of what we've been up to this year.
Winter

2022 BC Fast Awardee Oxygen8 Solutions
We kicked off 2022 in a big way. In partnership with the National Research Council of Canada Industrial Research Assistance Program (NRC IRAP)

, we

provided a combined total of over $2 million in research and development funding
to help 14 companies pilot their technologies and create new jobs across B.C. This round of funding focused on cleantech and projects that involve Indigenous communities or organizations. Meet the companies who received the BC Fast funding here.
Then in March we celebrated International Women's Day by profiling four of the province's female founders. We sat down with Julie Angus (CEO, Open Ocean Robotics), Brianna Blaney (CEO & Co-Founder, Pocketed), Aria Hahn (CTO, Pocketed), and Humaira Ahmed (CEO, Locelle Digital) to get insights from their founder journeys and learn how we can encourage more women to pursue a career in STEM.
At the end of the month Innovate BC was proud to support the GLOBE Forum. One of the conference's key themes was innovation and adoption, diving deep into questions like how we scale up clean solutions to meet demand, and match buyers with solution providers.
We were thrilled to participate in such timely and important discussions on clean technology and climate solutions and even had the opportunity to host a panel "From Waste to Wealth: How B.C. Cleantech Companies are Repurposing Resources."
Spring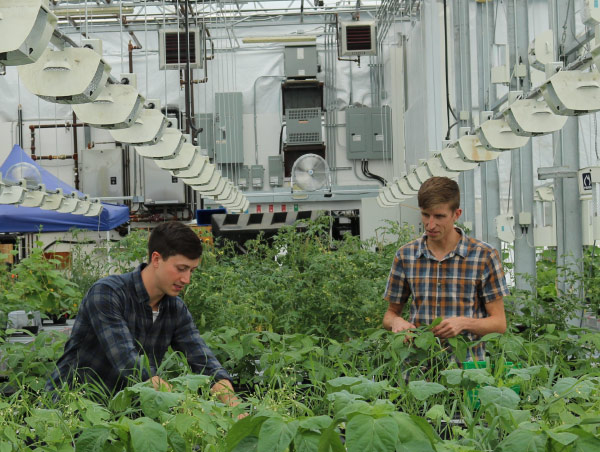 Vancouver-based Terramera (profiled in our Earth Day blog post)
The spring was off to an exciting start with a new partnership announced to give business owners and entrepreneurs in B.C. better access to intellectual property (IP) resources to protect and develop their ideas. This new partnership between the Province, Innovation Asset Collective (IAC), and Innovate BC is part of a national IP strategy to help Canadian businesses maximize the potential of their ideas and products. Innovate BC hosted two events with IAC in 2022 (IP Fundamentals and A Conversation With BC Cleantech Companies) to help educate B.C. entrepreneurs.
Around 1 billion people take part in Earth Day activities around the world every year—so this year on Earth Day we took a moment to highlight a few companies who celebrate earth day, every day. Learn more about these three B.C.-based cleantech companies tackling climate change day in and day out.
We closed out spring by opening applications for our Ignite program, which disburses up to $300,000 to fund B.C.-based innovation projects that could help benefit people in the areas of natural resources, engineering and applied science. Over the last six years, Innovate BC has invested a total of $8.5M into 34 B.C.-based research projects that are solving critical challenges. Learn more about how former Ignite winners have gone from research to commercialization since receiving their Ignite funding.
Summer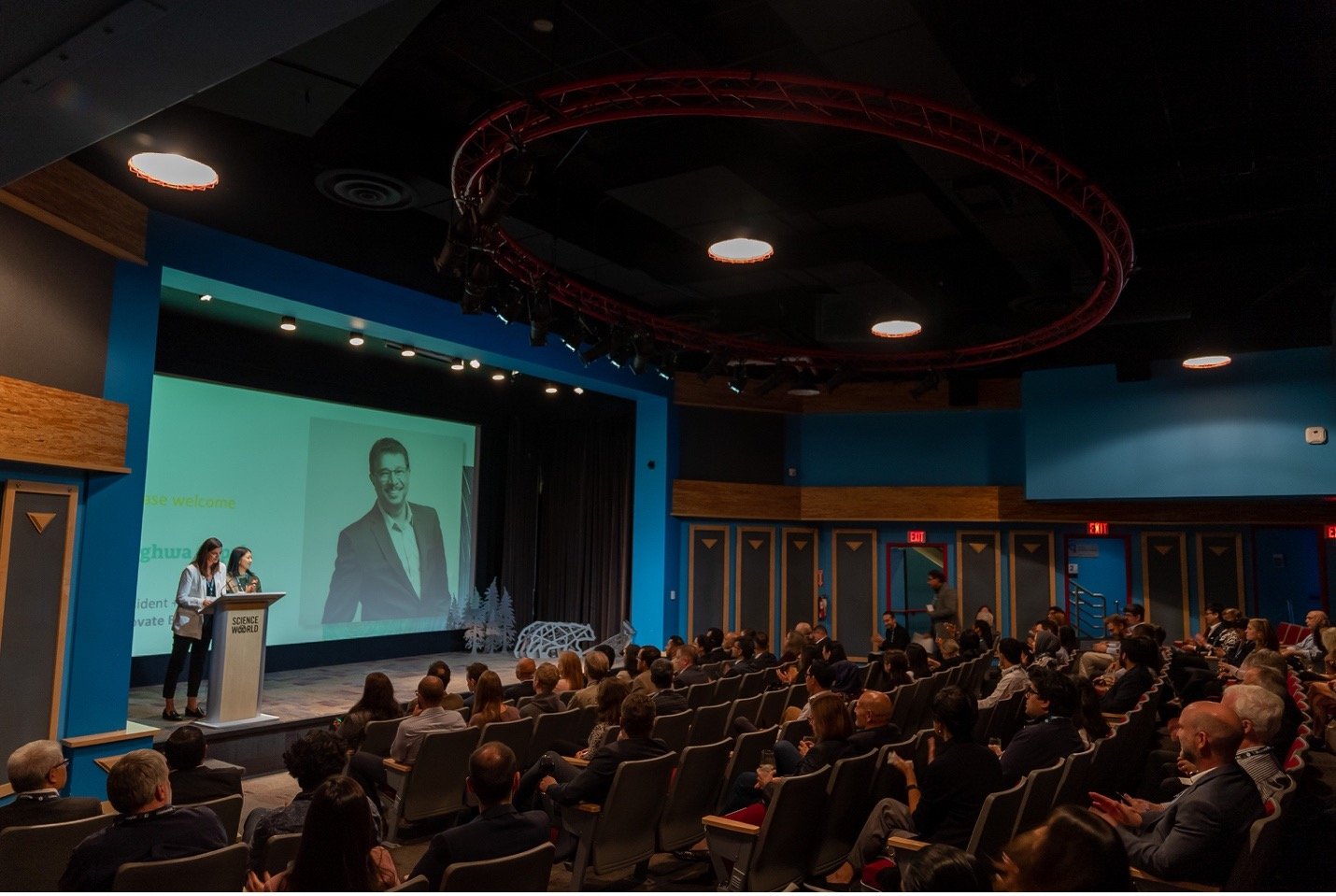 2022 Ignite Awards at Science World
To mark National Indigenous People's Day, we recognized Indigenous innovators in B.C. We sat down with two indigenous founders who are making lives better for indigenous people in British Columbia to learn about their ventures. Access to technology and the digital literacy to use it can create an inequality gap for marginalized groups. OneFeather is solving these challenges by offering secure digital sovereign identity and data solutions for Indigenous Peoples. As an Indigenous-owned technology company, Animikii works with leading Indigenous-focused organizations from all industries to drive positive change for Indigenous Peoples through technology.
This summer, the Government of British Columbia issued an exciting announcement that more British Columbians from underrepresented groups are receiving the opportunity to join B.C.'s growing tech sector through the Province's Innovator Skills Initiative. "It's absolutely essential that we encourage diversity, equity, and inclusion in B.C.'s tech sector. Innovate BC is very proud to deliver the Innovator Skills Initiative," said Raghwa Gopal, president and CEO of Innovate BC. "We're facing a skills shortage in British Columbia and supporting the skills development of underrepresented professionals is a crucial step in bridging the talent gap."
In September at an awards ceremony in Vancouver, Innovate BC awarded $2,325,000 to eight B.C. research and development projects that are creating game-changing innovations that are improving lives for British Columbians. Specifically, this year's funding, through Innovate BC's Ignite program, is accelerating the commercialization of biotech, cleantech, mining, agriculture, and forestry projects. It was a wonderful night celebrating innovation and collaboration, nurturing future partnerships, and fostering conversations across sectors. And we were so pleased to host our first in-person event in almost three years. See photos from the event here.
Fall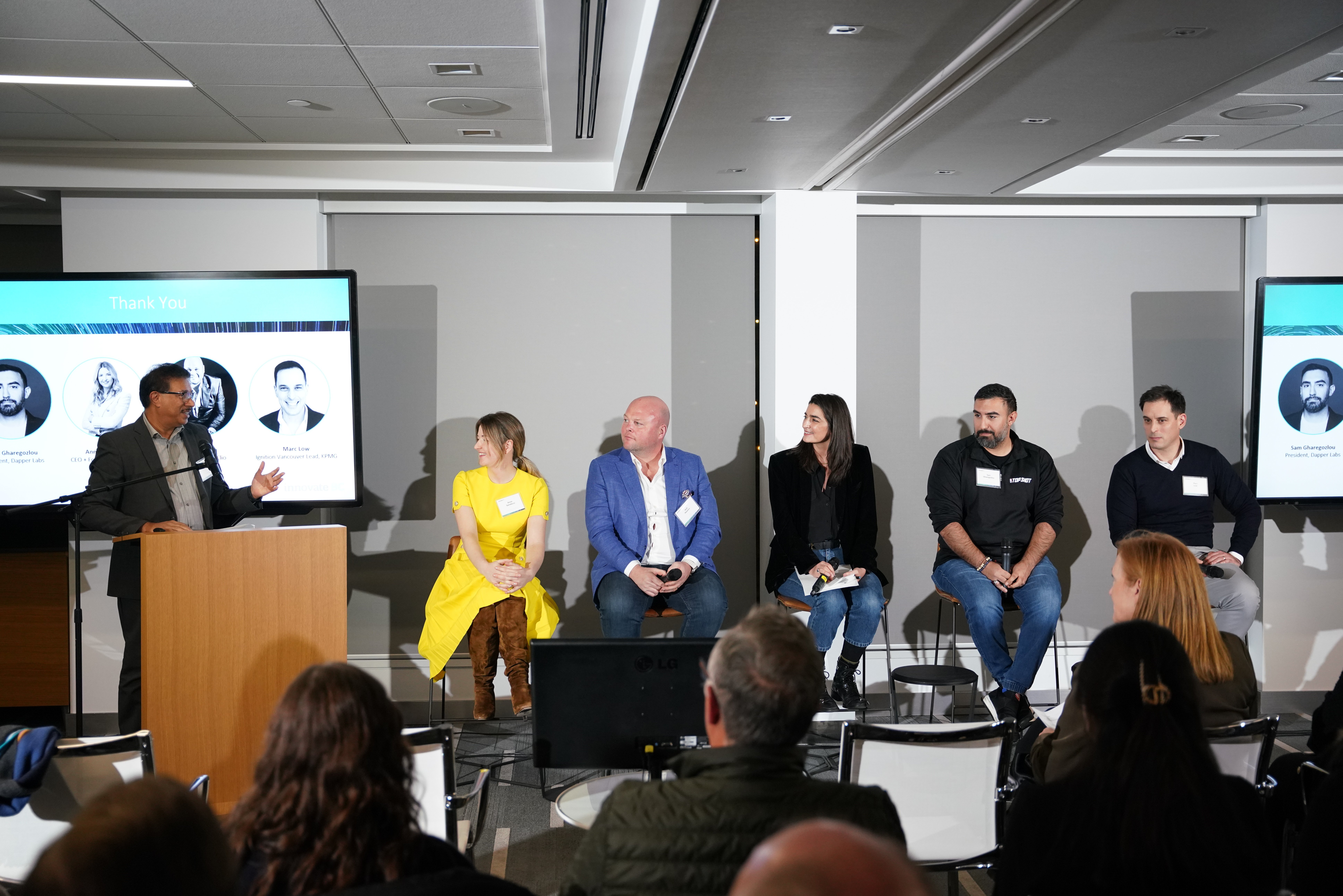 A Discussion with B.C.'s Unicorns presented by KPMG Canada
It's been a busy fall, which started with smart business card company OVOU winning the 22nd Annual New Ventures BC Competition, presented by Innovate BC. We're so proud to support this competition, which has helped shape some of B.C.'s most successful tech companies over the past 20 years. The top 11 competition finalists, including renewable energy and biotechnology companies, competed for $250,000 in total cash and prizes to fuel growth.
In November, Innovate BC was proud to support the 2022 Rising Economy Week conference in Victoria. This year's event featured leading thinkers and change-makers sharing bold insights about the key issues of our time: economic evolution, energy transition, a climate-resilient economy, housing solutions, healthcare and more. We were also excited to present an inspiring panel of Vancouver Island entrepreneurs in the areas of biotech, cleantech, software, and digital services.
With a surge in B.C. companies reaching unicorn status over the past two years, Innovate BC partnered with the Vancouver Tech Journal to complete a study on B.C. companies reaching $1B valuation (through private investment, acquisition, or initial public offering). Innovate BC hosted a panel discussion presented by KPMG to hear from three of B.C.'s unicorn businesses. These seasoned entrepreneurs shared insights on the trajectory of their businesses—from their successes and challenges to lessons learned and more. The event was a huge success, selling out in just two days. If you missed the event, catch up on the key learnings here.
To close out an exciting year, the Province announced a new initiative—the Integrated Marketplace Initiative—that will create jobs and economic opportunities for British Columbians. Innovate BC is proud to deliver this initiative. The Government of B.C. is investing up to $11.5 million to develop the new initiative and create a unique marketplace that matches innovators of clean, made-in-B.C. technology with industry buyers looking for clean-tech solutions.
We're so excited for the year ahead and look forward to working with all our partners across the province to continue fostering innovation in British Columbia.
Want to stay in the know and be the first to know what we've got planned? Become an Innovate BC Insider to receive news, insights and more.