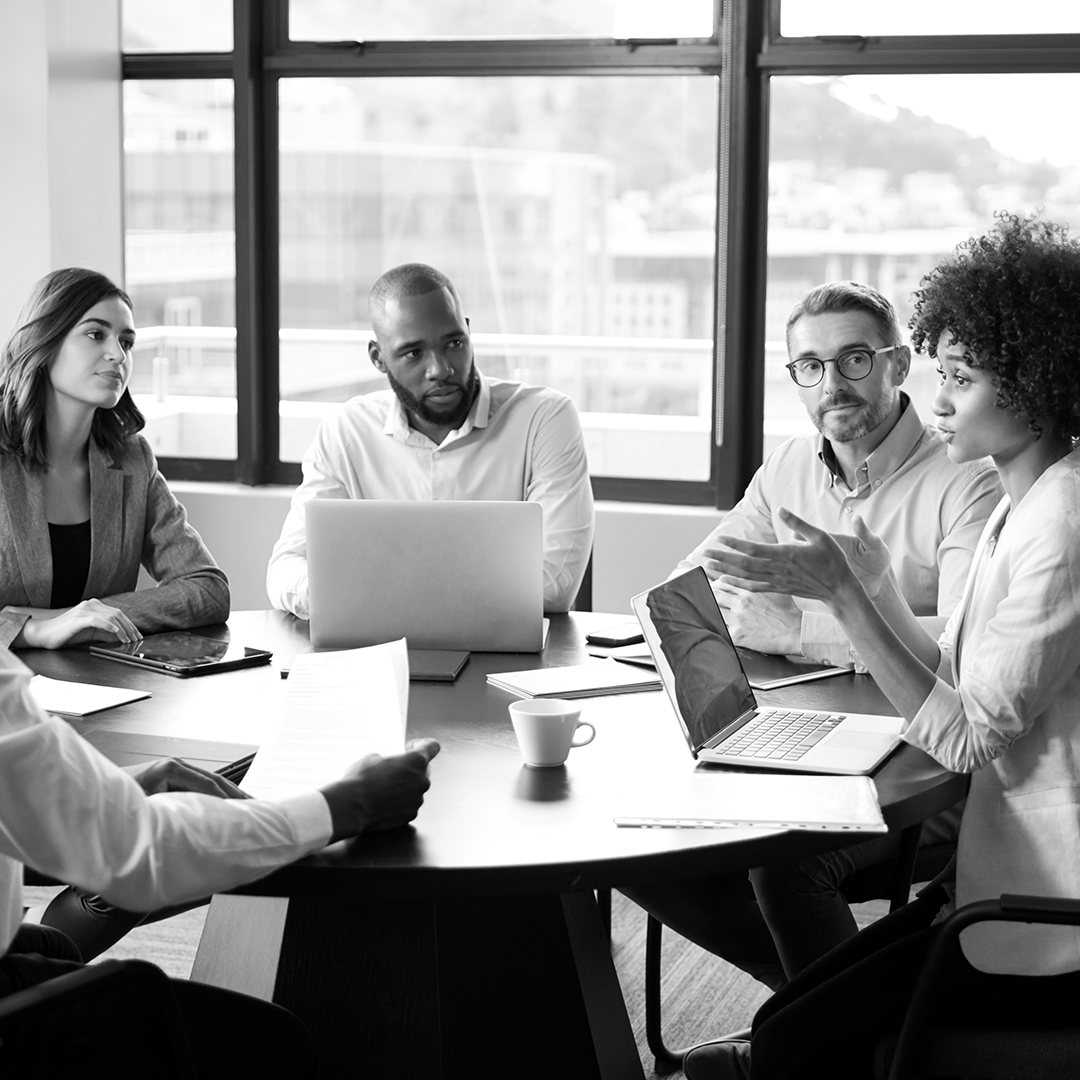 Venture Acceleration Program
The VAP helps B.C. tech entrepreneurs accelerate the process of defining a proven business model. Whether you're just starting out or you have already established your business, this program is designed to help growing technology companies.
Delivered by a team of Executives in Residence (EIRs) and supported by a province-wide network of partners and entrepreneurs, the VAP helps small- to medium- sized tech companies grow into successful businesses.
What kind of technology companies qualify for this program?
We recognize that use of the term technology is wide and varied. For the Venture Acceleration Program, technology is defined as products and productized services, with engineering attributes in advanced communications technologies, digital media and web, electronics design and manufacturing, software development, mechanical and industrial technologies and other advanced engineering disciplines. We're especially interested in supporting companies that are developing technologies aimed at target markets and target customers that are aligned with the Province of British Columbia's key industry sectors. If you're not sure whether your technology qualifies, please reach out to a partner in your region or contact us.
How much does the Venture Acceleration Program cost?
Entrepreneurs pay $200 per month towards the cost of the program. This is excellent value, considering that the market value of executive-level consulting fee rates for comparable services is in the range of $2000-$3500 per month.
There is no set length of time for participation in the Venture Acceleration Program. Depending on your product and market and the challenges that emerge on the path to success, the length of time you remain involved in the program will vary. As long as you remain committed to the process and you're making progress towards objectives, you may stay engaged with program resources.
What's the role of Executives in Residence (EIRs)?
EIRs are the primary point of contact for a participant in the Venture Acceleration Program. Their role is to guide entrepreneurs in alignment with the Venture Growth Model. They provide structured management oversight and guidance. This is based on the specific domain knowledge or management expertise needed to optimize the entrepreneur's success.
How is the Venture Acceleration Program different from other accelerators?
EIRs are a distinct feature in the Venture Acceleration Program. Companies tell us that having an experienced EIR as an active member of their management team is hugely valuable. Your EIR will help you define objectives and move towards them by committing to regular performance targets.
What can I expect from the program?
The Venture Acceleration Program provides startup entrepreneurs with focus, resources and guidance. You will benefit from:
• Collaboration, work-plan development and formal management oversight
• Coaching through the Venture Growth Model from experienced EIRs.
• Assistance in overcoming tactical and strategic challenges.
• Weekly status reviews and a series of quarterly performance updates
Will we get office space?
Office space is available through some of the regional delivery partners; others offer a virtual environment. Check out what is available through the delivery partner in your region.
Do I have to give up equity in my company?
No. You do not have to give up equity in your company to join the Venture Acceleration Program. If you decide to seek venture capital to grow your company, your EIR can help prepare you for that process and guide you through it.
Is additional funding available?
The Venture Acceleration Program does not provide financial support to individual companies. The program will help you accelerate the process of defining a proven business model for sustained profitability. This will be very helpful in attracting financing from a variety of sources including angel investors and venture capital if needed. Partners in the BC Acceleration Network have direct relationships with a variety of sources of capital and can help you connect to sources of funding.
It was great to connect with people who had experience launching and running legitimate businesses and to hear their stories and excitement about what we were up to. Instead of connecting with people who have researched or studied our start-up problems, these were people who had lived through it and that is really valuable to a company just starting out.
Dave MacLeod
Co-Founder & CEO, ThoughtExchange
The VAP offers great workshops and consultancy through their mentors. Getting those services from a private third party would be unaffordable for most startups.
Reza Tavakoli
President & CEO, Avestec
The program stood out because it was centred around making sure that we were able to succeed, whilst maintaining and supporting the core ideas I had for the company. By giving us suggestions through mentorship, Volcanic was able to try new things and see what stuck and what didn't. It also stood out because it was led by entrepreneurs who understood the process and had been through the startup experience before.
Shawn Caldera
President & CEO, Volcanic Media
Success Stories
Learn more about how the VAP helped these B.C. tech companies.